On the road with my Music Shuffle. I'll tell you the 25 songs that came up on my iPod Shuffle this week, and you tell me yours.
If I complain now and then about traveling, pardon me. Besides episodes of claustrophobia, punctuated by severe annoyance at every little habit of those sitting around me (e.g. flamboyant page-turning, smacking gum, armrest hoarding, inefficient carry-on stowage), I really enjoy settling into the alone time of travel by air or train.
My aids include noise-canceling headphones, my iPod, a book, a notebook and pen, and a glass of wine. Then I'm alone.
On the flight from Chicago to Madrid, I was reading The Heart is a Lonely Hunter, and I jotted down the first 25 songs that shuffled through. The idea is via friend Thomas Arthur Hogg, and the only rule is that you can't skip songs. Or shouldn't. I skipped a couple tracks because they were unidentified (some irritating Andean flute music and another that was probably Sia with Zero 7). And when I turned the iPod off mid-shuffle for a break, I noticed some Led Zeppelin was coming up, and the restart brought a new shuffle. At least I'm telling you where I cheated.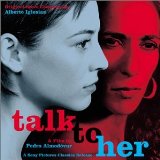 I've done this four or five times in the past couple years, and this is the first time my Shuffle yielded no Rolling Stones. But it did seem to know I was on my way to Spain. My iPod shuffles with prescience. At least four titles refer to Spain. I might have expected a bit of Mozart to go with my reading, but the Bach and jazz served me well. Let me know what's playing on your Shuffle.
1. Rafe Lyford, Julie Dancing Eyes (Kind of Intrinsic)
2. The Cranberries, War Child (To the Faithful Departed)
3. Yo-Yo Ma, Bach's Cello Suite #3 in C  (Six Unaccompanied Cello Suites)
4. The Band, Jemima Surrender (The Band)
5. Miles Davis, Honky Tonk (Cellar Door Sessions)
6. Alberto Iglesias, La Discusion Viaja en Coche (Hable con Ella soundtrack)
7. James Brown, Make it Funky (20 All Time Greatest Hits)
8. Sonny Terry and Brownie McGhee, Man Ain't Nuthin' but a Fool (Hometown Blues)
9. The Byrds, You Don't Miss Your Water (Sweethearts of the Rodeo)
10. Miles Davis and Gil Evans, Saeta (Sketches of Spain)
11. Eric Clapton, After Midnight (The Cream of Clapton)
12. Rosanne Cash, Burn Down this Town (Black Cadillac)
13. Elmore James, Madison Blues (The Sky is Crying)
14. Abdou, Kima Bekkani N'Bekkih (Rough Guide to Mediterranean Café Music)
15. The Clash, Spanish Bombs (London Calling)
16. Talking Heads, Puzzlin' Evidence (True Stories)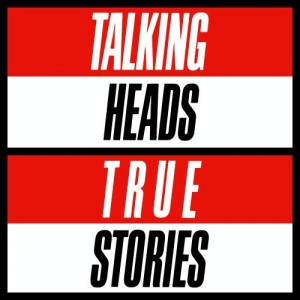 17. Santana, Evil Ways
18. Frank Sinatra, Somewhere in Your Heart (Greatest Hits)
19. Charlie Parker, Buebird (Jazz After Dark)
20. Benny Goodman, I've Got Rhythm (Live at Carnegie Hall)
21. Aretha Franklin, Until You Come Back to Me (The Very Best of..)
22. Janis Joplin, Mercedes Benz (Pearl)
23. Sergio Mendes, Mais Que Nada (Brasil '66)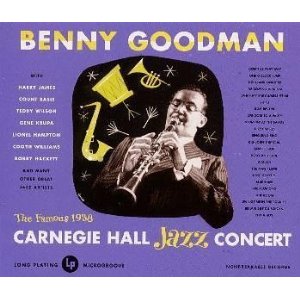 24. Thelonius Monk, Epistrophy (At Carnegie Hall)
25. The Beatles, I Feel Fine (1)