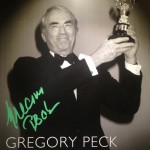 I felt so at home out in the country with the horses and sheep and messy dog, that our arrival in San Sebastián was sort of a shock. We stepped off the bus near a large roundabout with a big fountain in the center, consulted our phones, and found we were just around the corner from our hotel. An easy walk, and I was happy we planned our transfer before hailing a cab.
I don't know what I was expecting of our hotel, maybe something dark and dank, in the shadows of other buildings. After all, we've been in a wood, stone, and rainy environment for two months. The Astoria7 Hotel is bright, with light wood floors, a large open lobby, a library, restaurant, and a Big Screen non-stop movie theme. Walls are covered with giant photos and posters of stars who've visited San Sebastián for its International Film Festival since its beginning in 1953.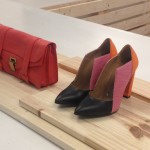 We're in the Gregory Peck room. DVDs are available in the library, for a couple selections for each of the featured actors and directors. Can you guess the other picture starring Gregory Peck, besides To Kill a Mockingbird? Well, some celebs, like Bo Derek, only have one movie selection on hand.
I recognized the cultural shift as soon as we stepped out on our first walk through the city. I was suddenly snapping pictures of shop displays. Shopping. Fashion. Colors. Book stores. Concert posters. Bicycle lanes. Photogenic churches. Playgrounds. Wow. Look before crossing replaced look before stepping in it.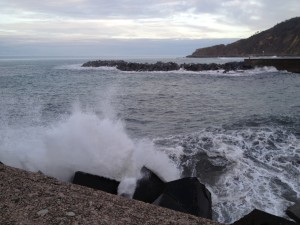 I began to adjust to the city vibe. As I walked down streets filled with traffic , I admired massive six-story, neo-classic buildings with wrought iron balconies and commanding cornices. Then I looked up a side street and was surprised to see a wooded mountain side a couple clocks away. After wandering through the narrow streets in the old part of town, I looked up a another street and saw the open water. Again, wow. 
An open-air city calms a girl who has one foot in the pasture and one on the street curb.